Taking it underground
Straight out of Sydney, this creative project has turned a section of an underground car park in King's Cross into an art gallery. What a creative use of an under utilised area of a car park, which still retains its function for parking but becomes a multi-functional space.
Over 30,000 visitors have made the descent into the car park to visit the art space – also known as the mechanic's office. It measures five metres by five metres however there is also the potential to expand the exhibition or event beyond the mechanic's office to include other areas of the car park including stairwells, elevators and common areas.
Closer to home, the loading bay of our Surry Hills office is also cunningly turned into an art gallery for regular exhibitions and events.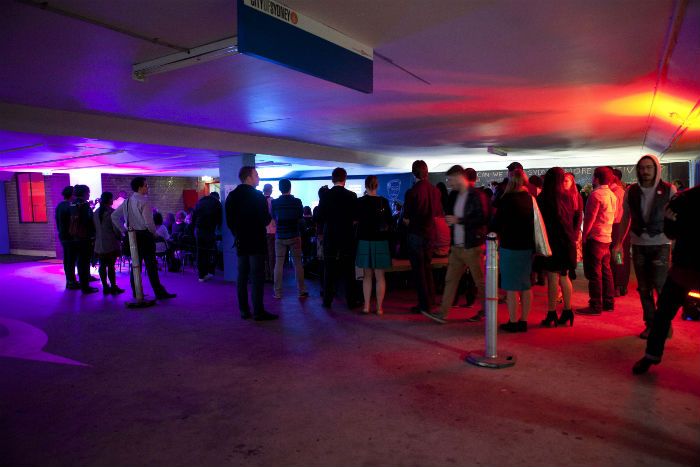 The versatile underground carpark at Kings Cross.
What spaces do you know about that could be creatively transformed?
See more
here
.