England Adopts a 50 Page National Planning Policy Framework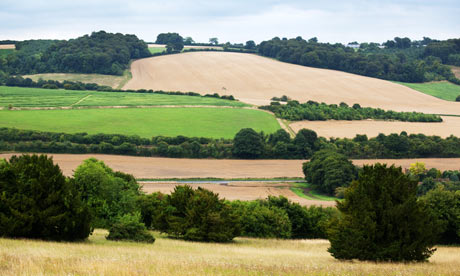 From the
Guardian
:
Planning minister Greg Clarke has said there should be a presumption against the building of more out-of-town shopping centres, and insisted the green belt would continue to be protected, as he announced the biggest shakeup of the planning system for more than half a century.
The National Planning Policy Framework replaces more than 1,000 pages of planning rules put in place by successive governments with a single, 50-page document intended to simplify the system and kickstart more housebuilding and other development to create jobs.
The new guidelines, which came into force immediately, are built around a "presumption in favour of sustainable development", which planners are told should balance the needs of the environment, economic sustainability, social needs, good governance and sound science.
In concessions to opponents of last year's draft document, the new framework stipulates that brownfield sites should usually be developed before greenfield sites, and town centres before out-of-town sites. It recognises the "intrinsic value and beauty" of the wider countryside, specifically protects playing fields, and bars "garden grabbing" for development.
Very interesting stuff. Should Australia have a national framework? What would it include? Food security and agricultural land protection? City by city economic goals? Direction of population growth? Protection of more than just national and state parks?
Read more at the Guardian.